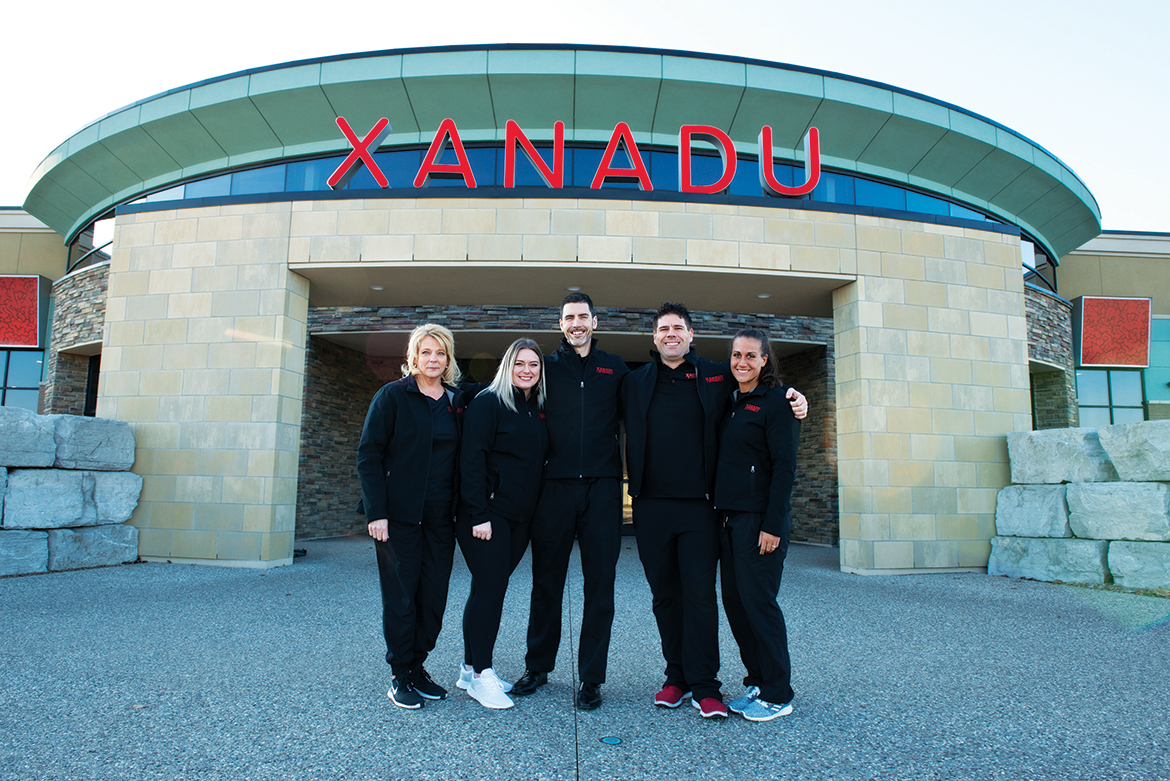 Windsor Body Issue 80: COVER FEATURE
New Year. New Gym: XANADU Fitness
By Lina Stoyanova
Are you looking for a new gym to support your new, healthy habits? Go with your gut and stop by Xanadu Fitness. Mike McMahon, a Professor in the Health Science department of St. Clair College and Chief Operations Officer of Xanadu Fitness Club, has endless information to help support you on your fitness journey. Here's what he had to say.
After working in gyms for more than a decade, I've grown to understand one important truth: no matter where you are in life, no matter where you're headed, everyone needs guidance. A helping hand and a push in the right direction is something most of us need at one point or another but rarely ask for.  If I could extend a post-holiday gift to anyone wondering how to get started on the path to increased health, it would be the knowledge that accepting guidance is not admitting weakness, it's accepting an offer to become stronger.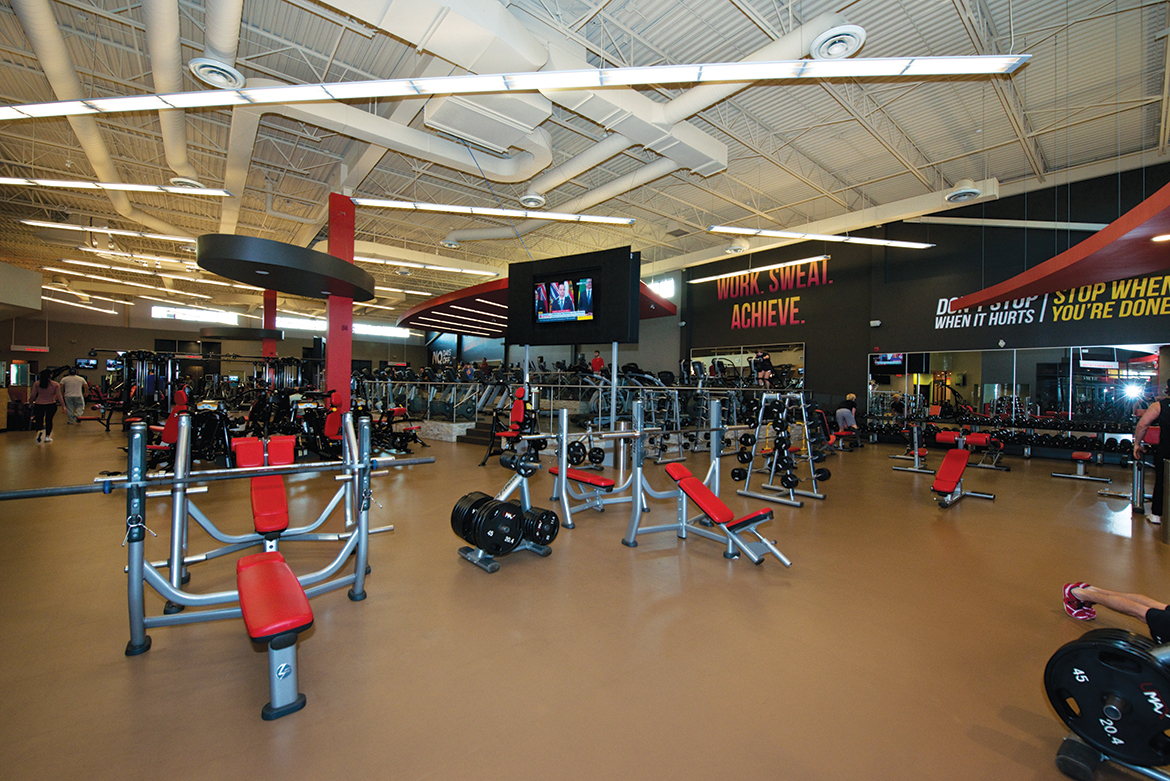 This time of year, the health and fitness industry is very much focused on:
• Getting People Started On A New Path (Point A)
• Creating Change (Point B)
• Maintaining Momentum (beyond the first two points)
These are all virtuous endeavors; how do you get from Point A to Point B (and beyond)?  How do you evolve from a person who talks about changing to a person who creates action? How do you make those subtle, subconscious thoughts about personal growth become a reality?
I've found that the most effective way to create change is to change your environment. To do this, trust your gut. When you do that, many of life's decisions feel easier.
Walking into the fitness facility that you're looking to join should feel the same way. The front desk should greet you like family, you should feel comfortable in every room, and you should want to come back each and every time you leave.
Choosing your new fitness facility should not feel like a forced decision, it should feel easy and effortless. Your focus can then shift to the work that needs to get done without the worry of pressure sales tactics. Alright, so you're in the gym of your dreams and you're ready to start kicking some ass. Where do you start? It's time to create your road map to success. A journey of a thousand miles begins with a single step…as long as it's a step in the right direction.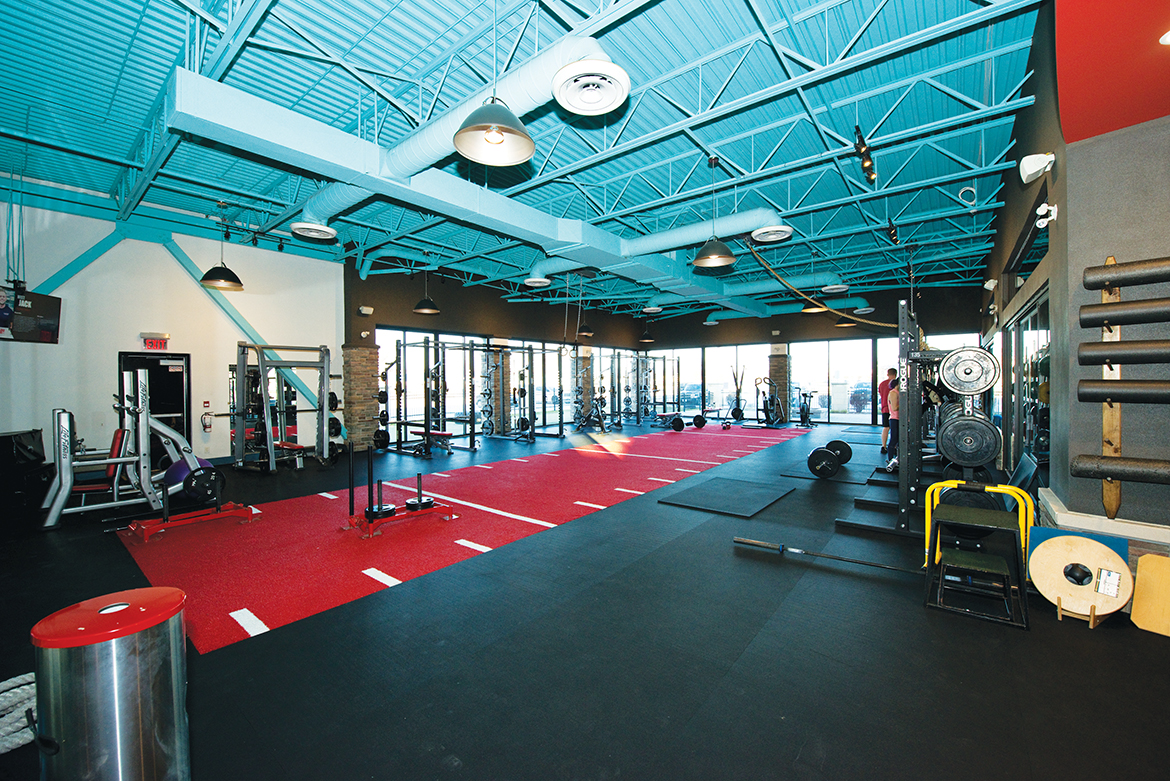 Great fitness facilities have staff that will help you out and happily guide you down the right path. I've taught fitness and health promotion programs at the post-secondary level for a decade, and when I ask my students what they want to do when they graduate, the overwhelming answer is that they want to help people. By nature, the type of person who gets into the health and fitness sector really wants to help make others healthier and happier.
Okay, you're in the right spot and you have a plan. You're good to go for a few weeks and then suddenly you miss a day in the gym (insert horrified gasp). Then of course, your favourite cheat food appears on your kitchen counter. What to do?! You can throw in the towel, pat yourself on the back for a great month of January, and start making New Year's resolutions for 2021, OR you can put down the cookie (or at least the second cookie) and get back to your goals.
Getting in shape is hard work. Anyone who tells you different is selling you a bill of goods.  So, when the time comes for you to be honest with yourself and acknowledge the fact that you had an off day in the gym, and even in the kitchen, do exactly that: put in the hard work and keep pushing forward.
Even seasoned gym goers become inconsistent sometimes, so please be kind to yourself, forgive that last Oreo, plan for a better tomorrow, then go back through those gym doors and make it happen.
Well, here we are, a few minutes later and hopefully a little bit wiser. I've given you a couple of tips on the house and I hope that helps. Just remember, wherever you end up taking the next step in your evolution this January, find a place that feels like home, ask for help when you need it, and please be kind to yourself. If you're curious about what we have to offer over at Xanadu Fitness, I'll leave you with a simple invitation to come say hello. If you're picking up what we're putting down, and want to stay a while, I promise you'll already have at least one helping hand and know a familiar face.
To learn more about Xanadu and how we can help you reach your fitness goals this year, please stop by or visit xanaduhealthclub.com.